Can I Send Things to the House of Flowers?
Many people inquire about sending school supplies, clothing, etc to the House. These gifts are always needed. However, most supplies are readily available in Kabul and we believe in supporting the local economy of Afghanistan when we can. As such, operational funds for the House are used to buy such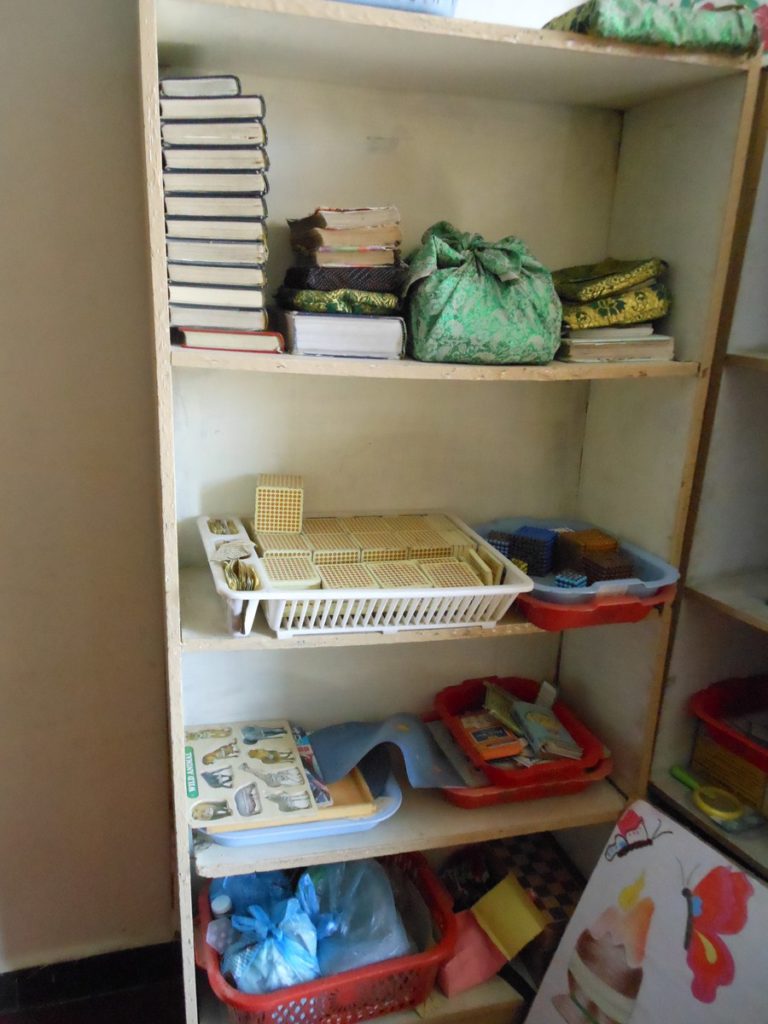 daily supplies locally. Your monetary donation will go to helping meet these needs.
However, there are certain things that are not easily available which are very useful at the House:
Our Wishlist
Montessori materials (see below for a list),
art and craft  supplies (everything from watercolor paints to pipe cleaners to colored pencils),
good glue,
science supplies (like magnifying glasses and science kits),
educational toys (like blocks, puzzles, legos, etc) and
activity books (for children as well as for the teachers).
We do ask for consideration of religious and cultural appropriateness in what is sent to the children. If you have any questions at all about whether something will be acceptable in the Afghan context, please do not hesitate to Contact Us.
Where to send?
The regular postal service is now functional in Afghanistan. For letters the address is:
HEWAD/House of Flowers
PO Box 5138
Central Post Office      Kabul, AFGHANISTAN
Boxes can be directly sent to the House. Although no one can fully guarantee their arrival, it is now a viable option.The address of the House itself, where boxes can be sent, is:
HEWAD/House of Flowers
House No. 118    First St. (Left side)
Projhayee Taymany
Kabul, AFGHANISTAN
So if you are interested in sending something, or have questions or ideas about what or how to mail, please Contact Us. And if you DO send something, please Contact Us so we can let the House of Flowers staff know to be on the lookout for your package. We will then let you know when it has arrived.
A Montessori Materials Wishlist
nomenclature cards
bead bars (we have only a small set)
plastic fraction pieces (plastic divided insets)
moveable alphabet (small and large, English)
constructive triangles
bead chains with arrows
cloth checkerboard
import/export stamps
The House of Flowers already has (thanks to donors): puzzle maps, divided insets, metal insets, small set of bead bars and chains, long bead frame, stamp game, and the full set of charts and timelines.