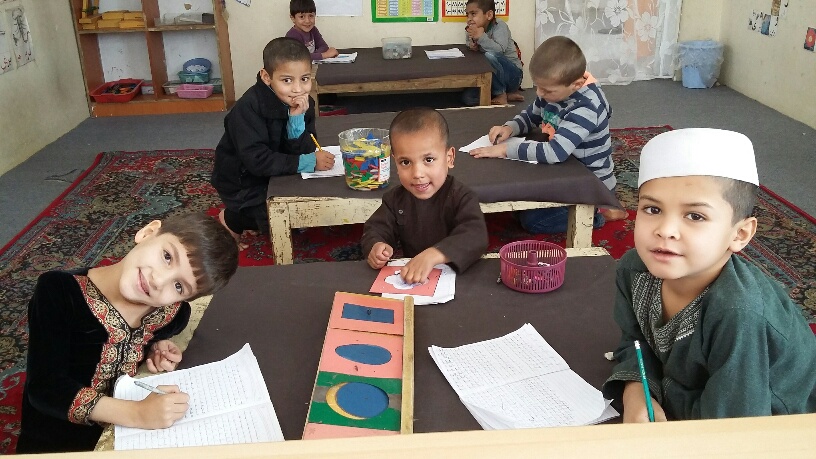 The House of Flowers is a unique orphanage founded by MEPO that provides a home and school for about 30 children age 5 to 15 in Kabul, Afghanistan. October 2017 marks the fifteen year anniversary of the House of Flowers.
The House of Flowers' unique  education and home program is based on Montessori education principles. This developmental approach supports the children's resilience as they recover from an already traumatic childhood. They regain their natural energy, strength, and drive to learn and grow.
The children are fully engaged in the community of the House, and are cared for by a loving and dedicated staff.  Over the years this program has proven to be very effective, and the House of Flowers has developed a reputation in Kabul as being an oasis of peace for children and adults alike.
History of the House of Flowers
Montessori Philosophy in the House of Flowers