March 8 has always been a special day at the House of Flowers. It is International Women's Day, and every year the children and the House organize a special celebration in honor of women. Below is the description of this year's Women's Day celebration, as reported by Dr. Inayatullah:
Yesterday, we celebrated the Women International Day in House of Flower. We also have invited Razia, Nadia and Shukria. They were so happy and stayed with us till to 2:00pm. First we had some gifts and the certificates for all the women staff of House of Flower including Razia. We had some speeches. I talked about the women rights and dignity of women. After me, Razia, Waheed and Small Maryam [age 5] gave some speeches. We awarded all the female staff including Razia with gifts and certificate. Then we provide some juice and dates to all children and participants. After that, I and Faheem has organized lunch party for them.
After lunch all children went and played well in the yard. They enjoyed very well.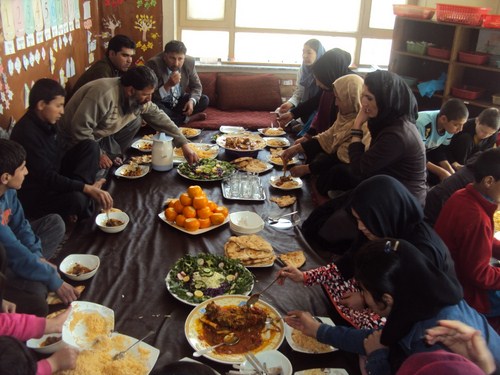 The attention given to this topic in the House of Flowers has always been inspiring, and considering the recent news of Razia going to University, it becomes even more potent. These celebrations are an important tradition at the House of Flowers.
These pictures show the celebration, with all of the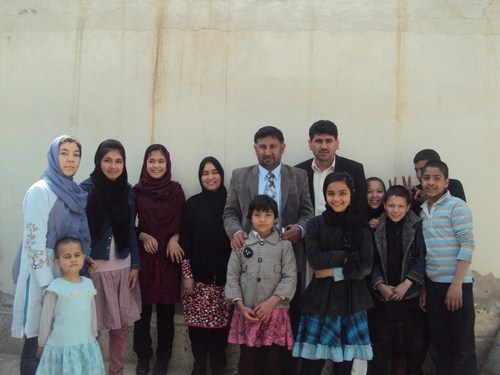 staff and children together in honor of women.