**At this time, the House of Flowers is in a period of transition. Due to the many circumstances arising out of our control since this spring, we have decided to shift from a residential Montessori orphanage to a Montessori dayschool for preschool age children from destitute families in Kabul. This exciting transition is in progress, and by the end of September we will have much more to tell you about it. But for more details of what is unfolding, please read below:
For the world, 2020 has been a tumultuous year and the House of Flowers is no exception. During the pandemic, the government of Afghanistan closed all schools and orphanages, and our request to the Ministry to stay open was denied. As a result, the children had to leave within days (they joined relatives, neighbors, etc) and the House was left vacant.
The future seemed so uncertain that we were at a crossroads. After much deliberation, we made the difficult decision to suspend the House of Flowers until we had a clearer vision of the future. We were committed to our staff, so we continued their full salaries for 2 months and half salaries for 2 months until the end of August.
We also contacted all the families of the children who had been at the House and gave them all cash to help get through the pandemic crisis and to support the children being back with them.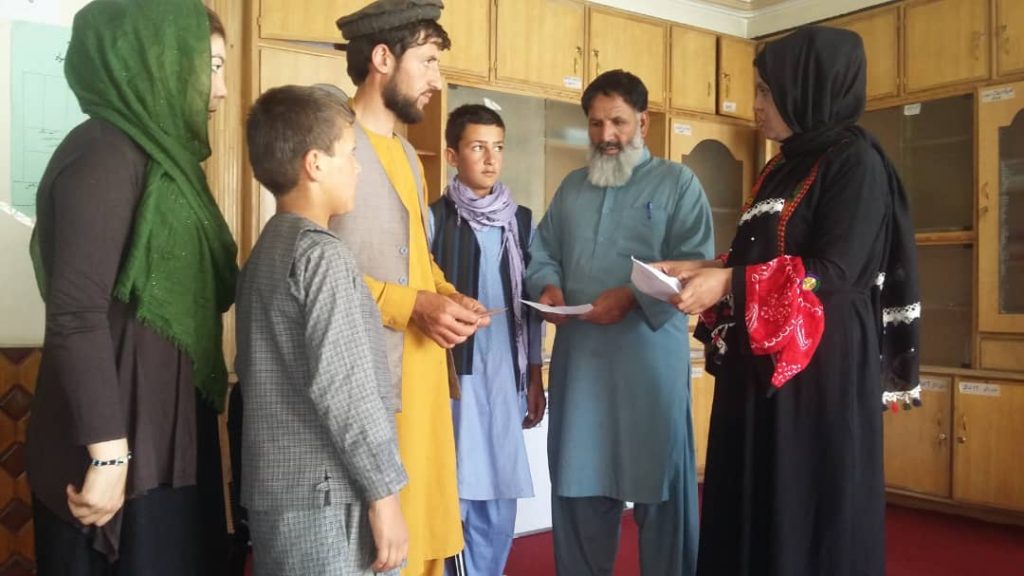 Finally, after many weeks of deliberation, we made the decision to take our Montessori work in Afghanistan in a different direction. We are shifting the House of Flowers from being an orphanage to being a Montessori pre-school for children, especially orphans, from needy families. While the House of Flowers as an orphanage will not exist in its previous form, all the same energy and intention will be present for the new Garden of Flowers Montessori Preschool.
To prepare for this new direction, we asked Fatima and Nik Mohammad, who have been working at the House of Flowers since its inception 18 years ago, to stay on. We also hired Razia who grew up in the House and is in fact a "Montessori kid" herself. Allison then began bi-weekly seminars with all of them to enrich their Montessori understanding and practice, focusing on preschool-age children. All three staff are extremely motivated and enthusiastic and ready to start, and refreshing their knowledge about Montessori in action (such as montessoriguide.org) and have honed their skills of observation.
The following pictures show the team working together in their seminars.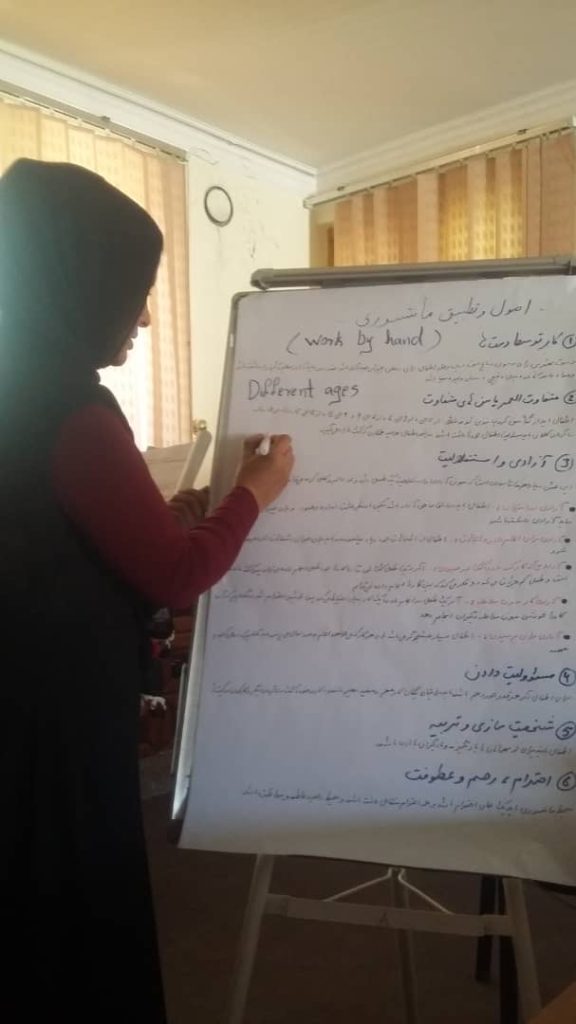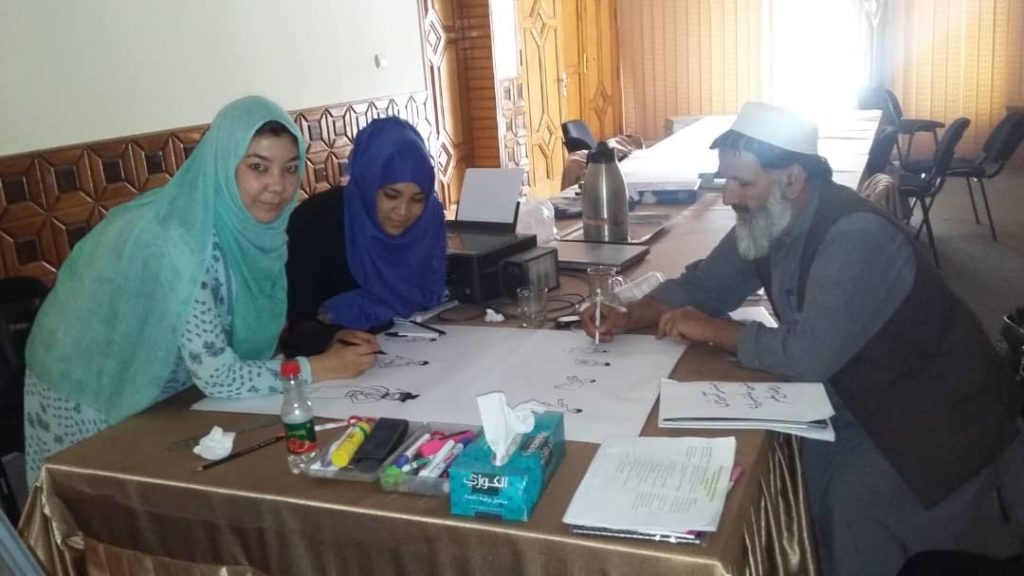 Our goal in this new undertaking of the Garden of Flowers is to provide an strong and enriching Montessori experience for children as young as possible, since we have seen first-hand over the past 18 years what a benefit it confers on the children for their future. Our secondary goal is to support families, aiming to become a neighborhood resource for them and their children. And a longer term goal is to become an exemplar for Montessori education in Afghanistan. Our teachers are eager to write their own book of their experiences and share it all over Afghanistan, and we will support them in this!
This is just a very brief update about the metamorphosis of the House of Flowers to becoming the Garden of Flowers, but more details will follow, such as an update on the budget and funds needed for this project. Our aim is to be able to reach more children with a smaller budget, while also providing more family support.
We are looking forward to your involvement in the Garden of Flowers, a new and ground-breaking work for the children of Afghanistan. Stay tuned for more updates!