In 2003 and 2004, Judy Duchesne-Peckham of California visited Kabul and the House of Flowers.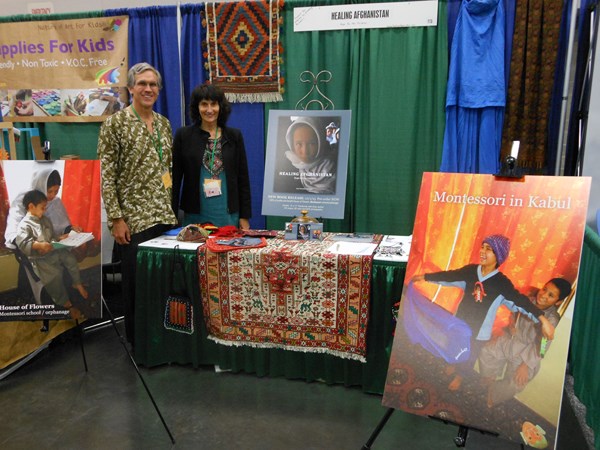 As a photographer, she was able to capture the beauty of the children and the place in a very unique and powerful way. Now she has decided to publish her work in a book in order to benefit the House of Flowers and tell its story.
This fall, her book Healing Afghanistan: Hope for the Children, will be released, and will include writings by Mr. Nasrat and Fahim of the House of Flowers, as well as Mostafa and Allison, besides her gorgeous photographs.
At www.healingafghanistan.com  you can see the book and place an order.
The profits from the book will go to the House of Flowers. It's a great book to give as a gift, or just to treasure as a reminder of the children. Please check it out. If you have any questions, please contact us.
We are grateful to Judy and her husband for the great publicity they have provided for the House of Flowers, and we hope they sell LOTS of copies of the book. Please tell your friends!
This picture is of Judy and her husband Dave at their Healing Afghanistan booth at the recent Montessori Congress International Conference held in Portland, Oregon, telling Montessori professionals about Judy's book and the work of the House of Flowers.